The social media is buzzing about the MH370 Flight of the the Boeing 777
MAS
plane..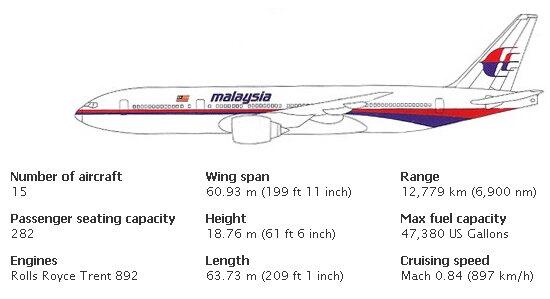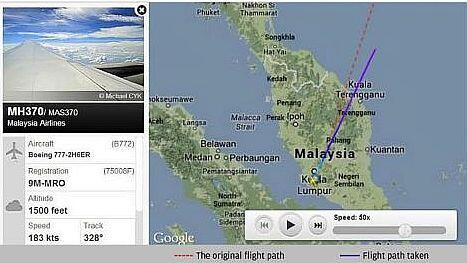 This is a shout-out to everyone.
1. You, you and you (I'm included)
Spread news ONLY if it's truly affirmed and real. It's as stated. Think before you speak. Check and ask before you tweet. Fikir sebelum bertindak. DON'T SPECULATE AND SPREAD FALSE INFO. It's better to go direct to the source, which is Malaysia Airlines (MAS) itself.

Speculation is plausible if you're based on rational thinking and actual knowledge but it's still not as certain as facts and evidences. Uncertainty can be displeasing at times in my personal opinions. (but I like to see this reddit thread. It's both interesting and displeasing)
(From someone who is in aeronautical engineering field)
2. Media

They are not always right (even the certified ones). "

MH370 disappeared from radar after 40 minutes and not 2 hours as media has been reporting.

There is no doubt that the last reported position of

the plane

is about 150 km north east of Kuala Terengganu".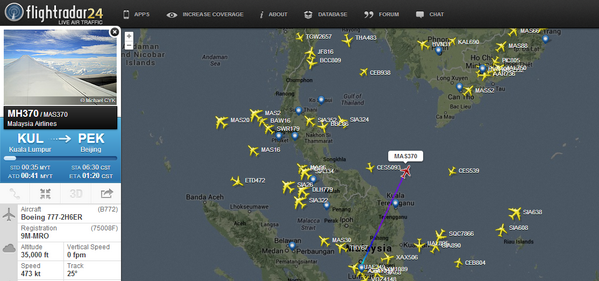 And then, there is this false news circulating around. The pic is a wreckage from a plane crash at Palermo 9 years ago
3. Authorities
The delayed official info and actions is because the a

uthorities will release information only if it's affirmative and undeniably true.

Dato Hishammuddin Hussein said

Plane still missing, neighbouring countries' authorities have not furnish latest info on it

But I must say, he has a good PR skills and handled the situation well.
*reporter asks question* Hishamuddin: "Saya dah kata, jangan speculate."

#

burn #LOL
Plus, that area to covered..the process will be time-consuming.
-"People expect the plane to be found in just hours, then blame the authorities for being slow.
It's the fucking ocean, not land mass."
4. Insensitive people
Making jokes and conspiratorial assumptions out of a catastrophe is called insensitive, people. Take this as a lesson

o





Let's pray and hope for the best for the MH370 flight passengers and crews