Assalamualaikum and hello everyone.
For those of you out there who are music enthusiasts and musicophiles or just plainly music lovers, I am delighted recommend the Rainforest World Music Festival if some of you may have not known the existence of this before. This event is held in the grounds of Sarawak Cultural Village, close to the base of Mount Santubong, about 35 km from North Kuching and is held annually as a three-day music festival. This internationally recognised music festival is comprised of renowned musicians from all continents and indigenous musicians from the island of Borneo. This year's RWMF Performers 2014 celebrates a wide range of performances from traditional music, world fusion and contemporary world music and is organised by the Sarawak Tourism Board.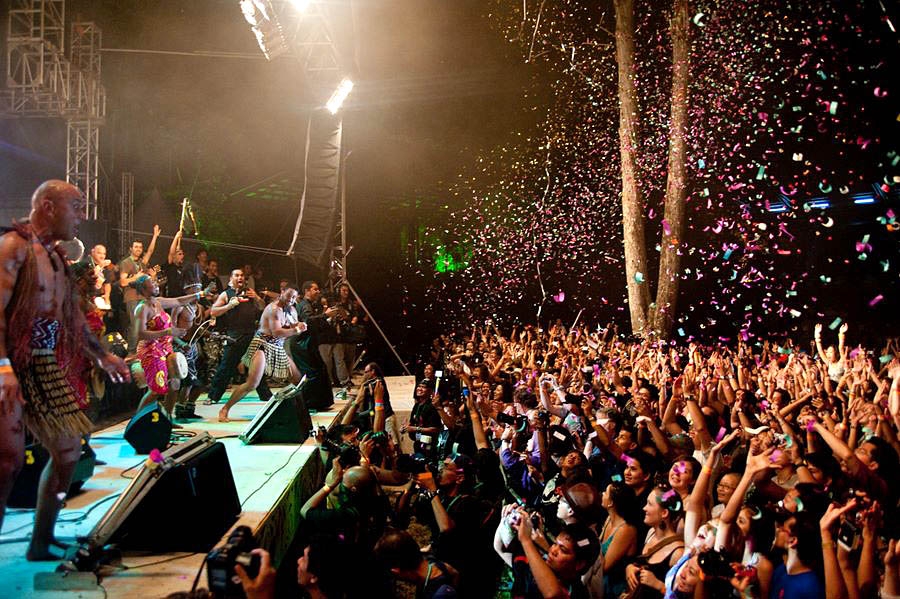 RWMF Finale
Its rubric consists of relaxed daytime workshops held in the various traditional houses in the village (Melanau Tall House, Orang Ulu Longhouse and Penan Hut for examples) where there will be ethno-musical lectures, jamming sessions and mini concerts. Musicians and artists are not restricted so visitors are free to converse with them regarding the workshop conducted or the traditional interments used. Afterward when the evening sets, performances will take place at the two main stages in the village. The festival site is also set up with a variety of food/drink stalls and arts and crafts area.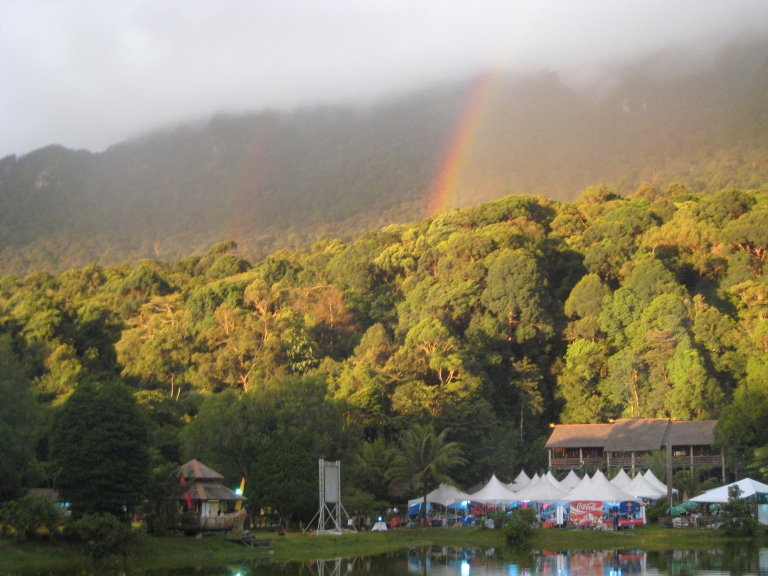 The dates of the festival being held this 2014 is on the 20 - 22 June. Shuttle bus service is provided from Kuching city to and fro Sarawak Cultural Village which is a plus point to visit the museums, historical sites in the capital city of Sarawak and also the islands and beaches in Damai, the Santubong Peninsula.
The Rainforest World Music Festival located at the green lush site is surely a not-to-be-missed opportunity and promises a great hit to attract audiences from country near and far.